Day 2 was supposedly a chase day, even though it was very marginal. There was riska area over parts of west Texas up to Amarillo and the tour guides chose to stay around for the northern target, which meant we would stay put in Amarillo. I had been feeling a bit sick so I took this as an opportunity to catch up with my rest.
At lunch we went out to Cadillac Ranch, which is a typical tourist attraction to visit when in Amarillo. A farmer has buried about 10 Cadillacs front-end down into the earth. Now it is a tourist attraction mainly because you get to spray paint the old cars. I was here in 2009 and I could really tell how many more layers of paint there were on these cars now!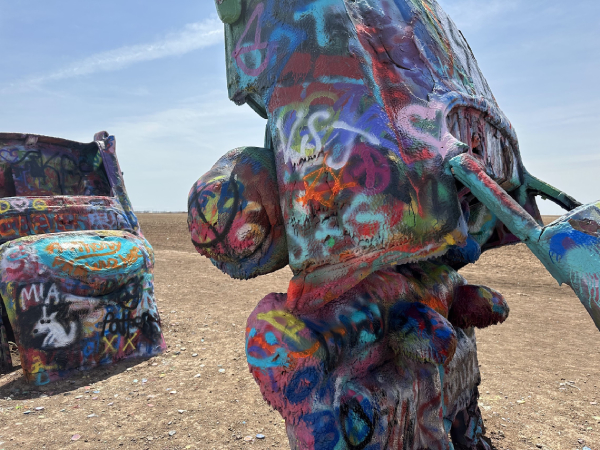 At 4 p.m. we had a second look but the storms were not developing as expected so we had a few bad options, go down south for 2-2-5h, chase 1 hour and then go up or stay around until evening and watch as the storms came in over us. We had a brief discussion but chose the latter.
I slept some more and then we headed back to Cadillac Ranch as it offered some great views of the storm and some scenery as well. It was really nice to see my first real thunderstorm in years (we really don't get any thunderstorms in Sweden), hear the familiar sound of thunder and just enjoy the experience!