Today was the first day with some potential of actually seeing a supercell. The models were showing some support for this in the OK panhandle so we moved north. The storms were coming in slooowly from New Mexico and we found some beautiful piece of completely flat land to watch the high based storms coming in. Just as yesterday's late night thunderstorm, it was not a very spectacular storm in itself but it was more about the packaged deal of the landscape together with the thunderstorm that was the beauty of it.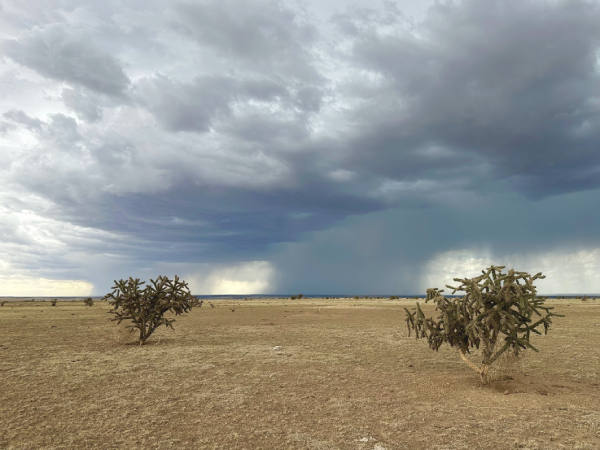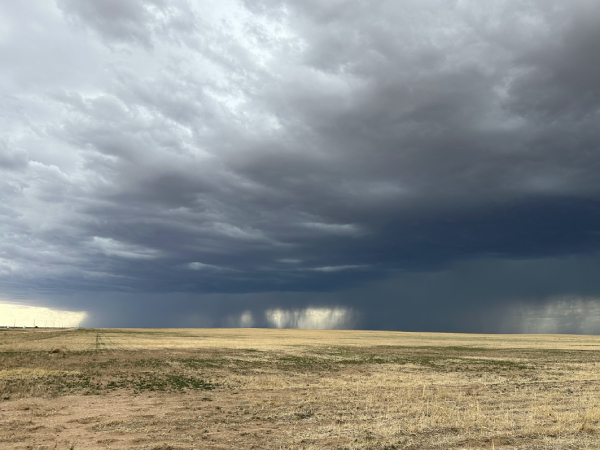 As the thunderstorm was collapsing we went on to watch the tri-state marker for Oklahoma/Kansas/Colorado and while doing so a northern cell grew stronger so we went after it. It did look a bit better and was even severe warned briefly. At this point, I was getting quite sleepy (due to my cold) and dozed off a bit. I woke up by shouts: "Look left!". There was some ground circulation underneath the storm. I took some photos while we found a place to stop, and we got out to watch this possible landspout tornado (at a point there were in fact two) stay around for a few minutes.
There was some rotation in the base, for which the tour guides claimed it was likely a landspout, instead of a gustnado. I am not experienced enough to make the call on whether it was a landspout or a gustnado, but I am leaning towards gustnado. Interestingly enough, if this was a landspout it would be the first tornado I have seen in Oklahoma (the tornado state) since my chasing started in 2009 and some 30+ tornadoes! It would also qualify as my top-3 least impressive tornadoes 🙂
We finished off the evening at a Mexican restaurant while the storm (which went on to produce a nice shelf cloud) went over us. It became quite a late night as we were to stay in Woodward, OK, for what is likely going to be the best day of this week tomorrow (SPC has a 5% tornado outlook).