I had been quite stressed about how to get back to Tulsa as the other would keep on chasing and I had booked a rental car in Amarillo just in case. During the morning forecast however we realized we had the option to, once again, chase high-based storms in the Texas panhandle or go for more of a risk shot of later storms in Central Oklahoma that could result in a lift bust. Fortunately we all agreed on going for the higher risk target which meant I would get a ride all the way back to Tulsa in the end. I also really wanted to end up bagging a tornado or at least see a spectacular supercell rather than just chasing lightning storms again.
We drove towards Wakita, OK, to visit the Twister museum and wait for the storms to fire – which according to the models would be almost exactly over Wakita. Visiting Wakita is always fun as we are all complete Twister nerds and we drove into town with the sountrack to the movie blazing through our speakers. We had lunch visited the museum and waited. And waited. Unfortunately the pinball game at the museum was broken so I couldn't even play.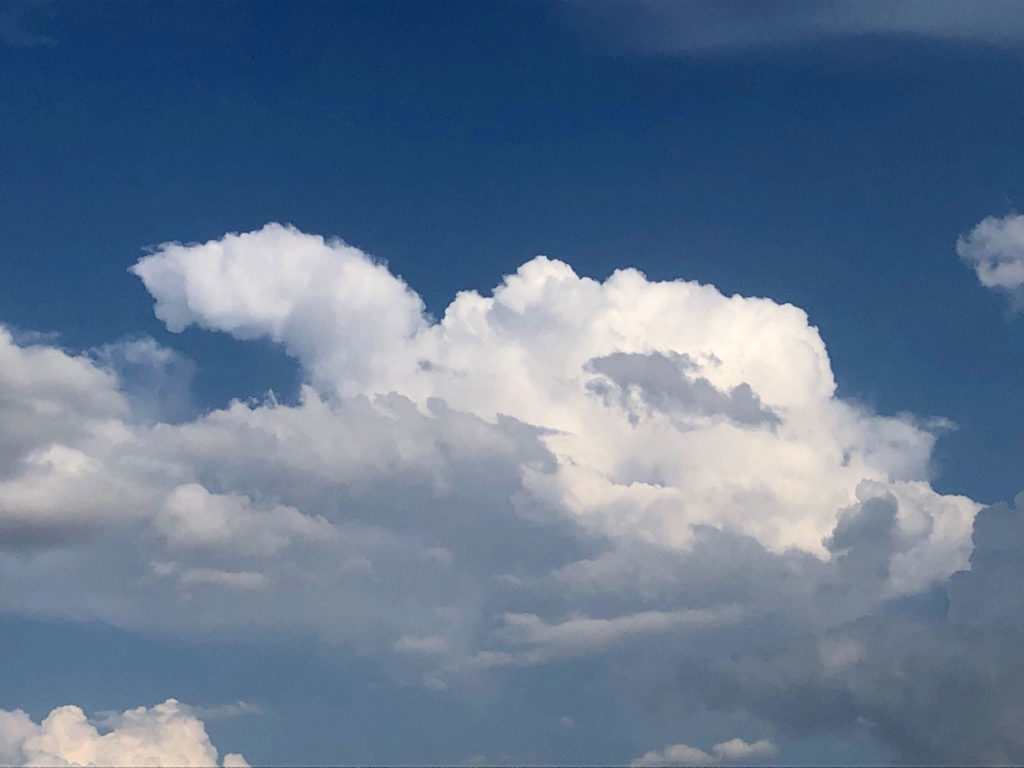 The area had about 3.000+ CAPE which you could really feel in the air. It was very hot and very humid and quite exhausting to be outside. After waiting in Wakita for some 2-3 hours we finally had some towers growing up, but not nearly as fast as you would expect in that kind of environment. It was not until 7.30 pm when they had a reasonable radar echo but they were still not strong. We followed the northern-most cell in what seemed to end up in a line of storms. It was not very impressive but the southern one seemed to have its inflow constantly interrupted by new storms so we commmitted to the northern one even when the southern storm showed a strange looking (north pointing) hook. We contemplated a bit on going for it as it looked stronger but we would not reach it within an hour which would be at sundown so we stayed. Unfortunately.
Instead, our storm had about 1.5 minutes of excitement as it started lowering and get more organized until it was interrupted by the southern storm who had now started getting much more organized and rotating. At 9.10 it got tornado warned after a report of a brief tornado and later on went to create a strong wedge tornado, albeit quite rain wrapped and in a terrain full of trees.
That was the end of my chase for this year and quite a bitter end as well. It is not certain that we would have seen the tornadoes if we would have gone south as the first one was extremely brief and the second one hard to see but it was painful to start to drive back to Tulsa and thus leaving by a rotating supercell with a possible tornado on the ground. I really wanted to end my chasecation with a tornado, or at least with some excitement and even after 8 years of chasing I still haven't seen a tornado in Oklahoma and I had a really good chance here. Instead I ended up with a 7 day draught of real storms which is on par with my worst "losing" streaks in my chase career
We arrived back to Tulsa at midnight, chased by a MCS created by our storm complex. It caught up with us at 1 am and woke me up when the strong wind gusts threw the porch furniture around as well as some strong lightning strikes.