Early on this day David made a forecast and we realized that there would be very meager storms at best within a 3 hour drive (i.e. 6 hours in total) so we decided to call it a Down Day and go up hiking in the mountains instead, in Rocky Mountain National Park. There was a actually a few thunderstorms that were going to pass over the Rocky Mountains and on our way up to the park we ended up in one of them, experiencing some minor (pea sized) hail and a few lightning strikes. Nothing special but it turned out quite beautiful with the mountains in the background.
The thunderstorms and the fact that there was still snow on the trails stopped our plans on going on a real hike. In fact, when we got up to 12.000 feet our lungs said no to that as well. I could blame my cold but I felt dizzy walking the short trails/walks we actually did. Outside of that it felt really cool to be so high up and to see snow on a storm chasing trip!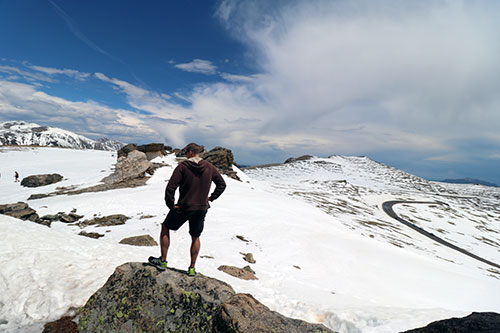 We were also treated with some wild animal sightings. Moose, elk and some sort of gopher I forgot the name of.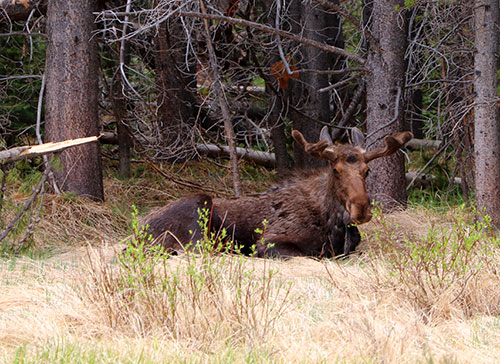 When we were driving back from the park, some of the storms we ignored in the morning had gotten severe warned but had not been anything special. I think we made a good call, especially since I am a great fan of national parks, animals and scenic views.
Thursday seems to be our first real chance of chasing storms and it should be progressively better towards the weekend. The only problem for us is that we may have to go back to Tulsa to leave Alex and pick up a new guy.