I have run StormChasingUSA.com for many years now but I have never really introduced myself. So, here we go. My name is Christoffer Björkwall and I am a Swedish storm chaser living in Skanör in the southernmost tip of Sweden.
I am 39 year old and I live with my beloved Charlotte and our 1 year old son Timo (who is our domestic little tornado). Charlotte is really proud of the fact she has seen a tornado, in Texas, years before I did. Timo has, in fact, witnessed both a funnel cloud and a shelf cloud (which is RARE around here) – the only one I have seen myself around here so it is really cool.
Although I live in the south of Sweden now, I grew up outside Stockholm where thunderstorms are rare but I have always loved them anyway. My family also have a summer house on the √Öland islands between Sweden and Finland. It is overlooking the sea and from there I have seen the best storms outside of USA (including that funnel cloud). My family have also seen water spouts from there which I am slightly bummed from missing out on!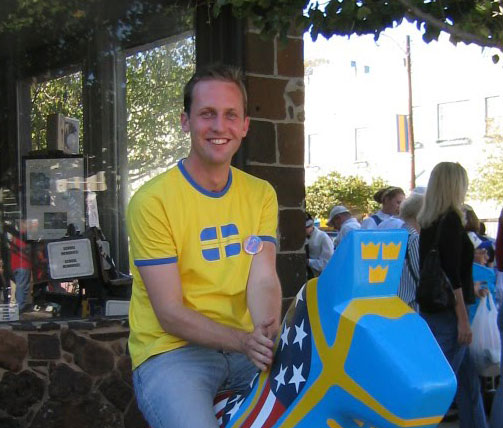 I think I have always been fascinated with spectacular events on earth, like earthquakes, storms, volcanoes and the likes of it, ever since I was a kid. Just like many storm chasers I was very inspired by the movie "Twister" when it came out, but the thought of chasing storms myself never occurred to me. In 2003, I moved to Manhattan, Kansas, as an exchange student to study engineering and psychology. Living there I heard a lot of stories about severe storms and tornadoes. A friend of mine showed me around in his town in Missouri and told me about in which trees they found cars, which houses were completely gone etc. Others told me about how the sky turned completely green when there was a storm coming. This caught my attention and I believe this made me think of severe storms as something "real" and not just something that happened in "other places".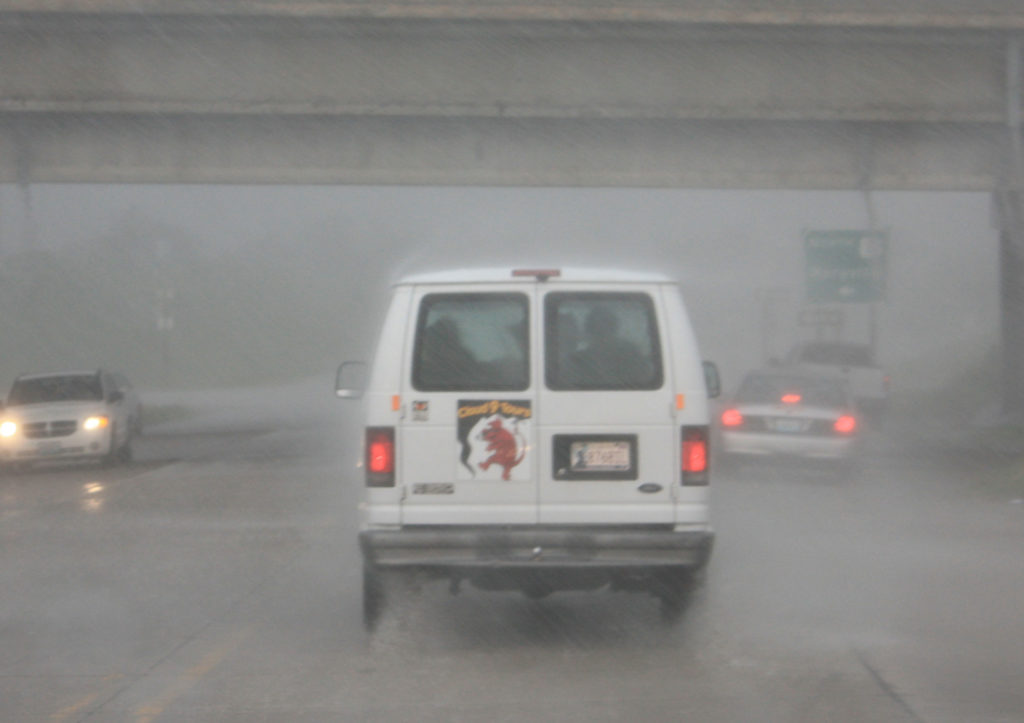 It was, however, not until 2008 when I ended up looking at storm and tornado videos on YouTube when I was blown away! I remember specifically a video of a supercell and I was amazed that storms could look like that: like a stack of pancakes. I wanted to see it myself! It didn't take long until I booked my first tour in 2009, with Cloud 9 tours and also saw my first tornado – the famous Goshen County tornado of June 5th.
Before I was trying to find a tour company to chase with I had a really hard time trying to understand which companies that were truly legitimate, experienced and of high quality. I picked Cloud 9 as they were the oldest (and quite transparent, with a forum etc) but I had no idea if they were any good. Later that year I started StormChasingUSA.com to help others compare and choose storm chasing tours in the way I thought was missing in the storm chasing tour scene.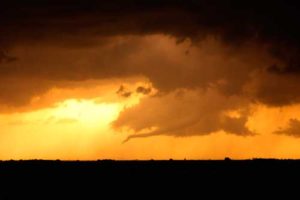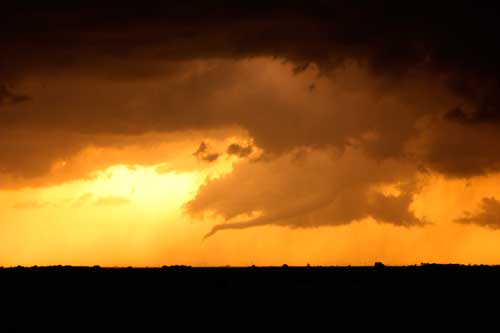 I held up chasing for two years but returned in 2012 when I was invited to chase with PDS Tours (who do not run tours any longer). After five days of chasing rain storms and a growing feeling that storm chasing may not be my cup of tea after all, we caught two tornadoes in the last hours of the tour. It was spectacular and completely changed my perception of storm chasing: I was hooked and I have been coming back to the Plains every year after that.
Every season, however, I have thought being my last one. After my first one I thought of it as a one time adventure, after the horrible seasons of 2013 and 2014 I was extremely disappointed. The last couple of years I have been doubting that I could come back due to family and finances – but I always have found a way. Now, I truly hope I will be able to go, at least for a few days per season, for the rest of my life!
Although I have required quite a lot of skill during the years, read a lot of books, and studied storms for the last decade I do not chase storms by myself. I want the company of others, I really don't like driving, and I am not confident I would find enough storms and stay safe enough around them if I chased by myself. Most importantly, I only have a very limited amount of time every year to chase – so I rely on chasing with people who are more skilled than I am. Someday, however, I would love to take on a full season, buying a car, installing all the equipment and chase by myself to really learn how to chase storms, but that is not going to happen for quite some time.
Instead, most of my trips have been with different storm chasing tour companies, partially because this is a way for me to get to chase and partially because I want to test them for my website – in order to be able to have first hand experience when I talk about them. So far, all the tour companies I have chased with are companies I could recommend. After having chased with 8 different tour companies, I feel confident I am the only person in the world with this kind of first hand experience to compare storm chasing tour companies and good insight in the storm chasing tour company scene. I have also partner chased a lot, mostly with David Williams, who now runs Tornado Alley Chasing.
I have had my fair share of great chase days but also an awful lot of bad seasons or bad weeks. My top 10 chase days so far have been:
Dodge City, KS, tornado outbreak, 2016. It just doesn't get better than this day.
Goshen County tornado, 2009. My first tornado and a spectacular one.
Co/Wy/Ne tornadoes of 2017. 6-7 tornadoes in a day.
Russel, KS. Sunset tornado & night tornado of 2012. The tornadoes that made me hooked.
Cope, CO, land spout fest of 2018. Perfect view, three tornadoes on the ground at the same time!
Leoti, KS. Close call tornado 2016. The adrenaline and the storm structure!
Greensburg, KS, 2017. Spectacular storm structure and a beautiful chase.
Canadian, TX, tornadoes of 2015. Nice, stand-still supercell and the first tornadoes in 3 years for me, at the time.
Mulvane, KS, pink horse-shoe supercell, fireflies and stars, 2017. Such a beautiful chase night!
South Nebraska, 2017. Escaping high winds and incredible anvil crawlers, 2017.
I am still dreaming about seeing a white cone tornado (or drill bit rope out tornado) over a green corn field at close range. I would also like to see a really big (EF-5) tornado sometime but not nearly as much as that close up experience.