After our photo session in the dark, photographing stars, we went back to the same national park (Black Canyon of Gunnison) the next day. It was cool to see everything in the light again and what we did not see last night was how amazing the view was! Amazing and frightening!
Black Canyon is home to some extremely steep cliffs, up to 2.000 ft high. Stepping out close to the edge of these cliffs made me quite dizzy and nervous. There is an intense feeling standing close to the edge looking down at a small river. After a while, I tested myself by getting closer and closer to the edge to test my fear level. I did good but not great, to sum it up.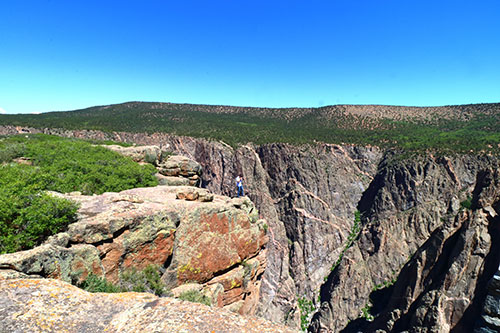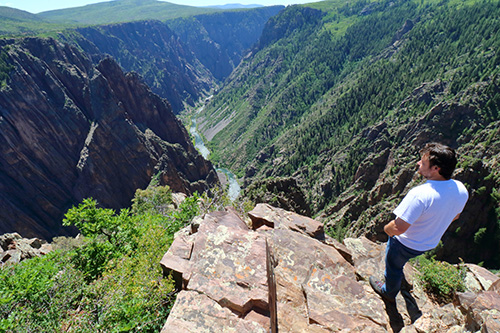 Although we could have gone down south to chase in New Mexico, we decided not to. Our van needed reparations and the next target was Montana/North Dakota so it would have been a long way down and then up again. So, as mentioned in my previous blog post, we stayed in Colorado.
After Black Canyon we continued east to Monument national park which also was really cool, although quite different. Smooth sand mountain cliffs, broad canyons and vast views. The sunshine did take its toll on us and tomorrow looked like it could be a chase day up north so we quit the sightseeing in the afternoon to get back into Denver. That drive, past places like Vail, Breckenridge etc was one of the most beautiful I have ever been on on a chase tour. Wow!